Partners
University of Amsterdam, The Netherlands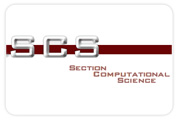 The Section Computational Science at the Universiteit van Amsterdam aims to be a worldwide key player in the school of thought on computational science in research and education. The section seeks to discover, through modelling and simulating, the way distributed information is being processed in complex information systems.

Read more...
Erasmus MC, University Medical Centre Rotterdam, The Netherlands

The Erasmus MC, established in the city of Rotterdam, The Netherlands, is a university medical center in which (new) knowledge is both being generated and passed on to (future) professionals. This knowledge covers a broad field, ranging from illness to health, and from individual to community healthcare. The largest university medical center in the Netherlands (over 10,000 employees), Erasmus MC creates special opportunities for research, education and patient care.

Read more...
University of Stuttgart, Germany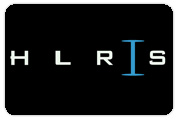 The High Performance Computing Centre (HLRS) is affiliated to the Universität Stuttgart and maintains in addition to its services for academic users close relationships with industry. USTUTT has been the first national supercomputer centre to be established by the German government and has been working for a long time in the Metacomputing and GRID area. USTUTT operates supercomputers owned by hww, a public-private partnership consortium comprising among USTUTT and others the German Telecom and the sports car manufacturing Porsche AG.

Read more...
Catholic University of Rome, Italy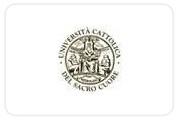 The Institute of Clinical Infectious Diseases of the Universita Cattolica del Sacro Cuore, is the fourth largest Infectious Diseases facility in Italy. The outpatient unit cares for 1,500 HIV-infected patients (1,250 on antiretroviral therapy during 2004).
Read more...
IRSICAIXA Foundation, Spain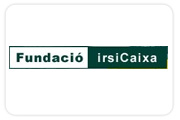 The IRSICAIXA Foundation is a leader institute and reference center for the research and treatment of the Acquired Immuno Deficiency Syndrome (AIDS) in Catalonia. The activities of the IRSICAIXA Foundation occur primarily in the Retrovirology Laboratory of the Hospital Universitari Germans Trias I Pujol (Badalona, SPAIN).

Read more...
Univeristy of Brescia, Italy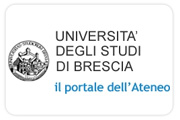 The Institute of Infectious and Tropical Diseases is located in Brescia, northern Italy. It is one of the largest centres caring for HIV-positive patients in Italy. It has received official approval by NIH-USA for conducting clinical trials (e.g. ACTG 384, 388).

Read more...
Catholic University of Leuven, Belgium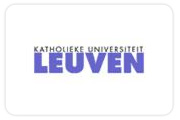 The group of Prof. Vandamme from the division of Clinical and Epidemiological Virology of the Rega Institute is involved in research on the molecular epidemiology of HIV, HCV and HTLV viruses, and on HIV drug resistance in clinical context. The laboratory performs HIV drug resistance tests for the AIDS Reference Laboratory in Leuven.
Read more...
Eotvos Lorand University, ELTE, Hungary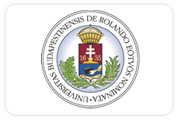 The ELTE Department of Plant Taxonomy and Ecology houses, for historical reasons, the largest theoretical biology group in Hungary. Viktor Müller, the person in charge of the proposed project at the group, has 10 years of international research experience in the field of mathematical modelling of HIV infection and has been collaborating with groups in the Netherlands, Switzerland and Germany.
Read more...
GridwiseTech is the vendor-independent expert in scalable solutions helping customers in speeding up data processing, removing application bottlenecks and building complete scalable systems. The company introduce modern concepts of Grid, virtualization, service-oriented architecture (SOA) and application-driven portals. GridwiseTech offers management consulting as well as comprehensive technical assistance in integration of multi-vendor components.
Read more...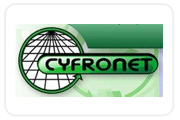 ACK Cyfronet AGH (Akademickie Centrum Komputerowe Cyfronet Akademii Gorniczo-Hutniczej, Poland) is a major academic computing center in Poland, engaged in numerous important projects, both domestic and international.

The State Committee for Scientific Research (KBN) finances the network development, as well as the purchase, operation and maintenance of computer equipment and software at ACK Cyfronet AGH. In addition, ACK Cyfronet AGH receives funding from the various international projects it participates in.
Read more...
University College London, Dep. of Chemistry (UCL), United Kingdom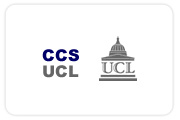 Prof. Coveney holds a Chair in Physical Chemistry and is Director of the Centre for Computational Science (CCS) within the 6*-rated Department of Chemistry at UCL. He is also co-Director of the UCL e-Science Centre of Excellence. His group performs research in atomistic, mesoscale and multiscale modelling, including molecular dynamics, dissipative particle dynamics, lattice gas and lattice-Boltzmann (LB) techniques, and exploits state of the art high performance computing and visualisation methods.
Read more...
Former Partner: University Medical Center Utrecht, The Netherlands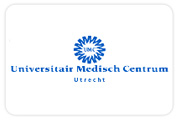 The Department of Virology at the Universitair Medisch Centrum Utrecht, Utrecht University is one of the worlds leading centres in the area of HIV drug resistance. This leading position in HIV drug resistance research is supported by the leading role Dr. Boucher and Dr. Schuurman have been offered as members of the WHO HIVResNet global Steering Committee.

Read more...
Former Partner: Virology Education, Utrecht, The Netherlands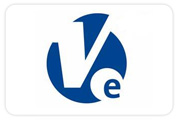 Virology Education is a medical education company that aims to provide international forums for interchange and education on current issues among those active in the field of clinical management of viral diseases. This is being realised through the combination of expert-level science with proffesional meeting organisation which results in international abstract-driven conferences, workshops, meetings, courses, trainings, expert rounds, educational websites and education materials.
Read more...
ViroLab Collaborator: Saint Petersburg State University of Information Technologies, Mechanics and Optics, Russia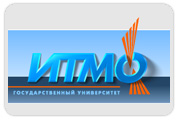 Alexander Boukhanovsky and his coworkers a the Saint-Petersburg State University of Information Technologies, Mechanics and Optics (SPbSU ITMO), Parallel Algorithms and Software Lab provide stochastic simulations of HIV population dynamics through complex network modeling of infection spreading.
WWW: http://www.ifmo.ru/
ViroLab Collaborator: Nanyang Technological University, Singapore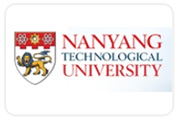 Tay Joc Cing and his coworkers at the Evolutionary and Complex Systems Program (EvoCom), Emerging Research Lab, School of Computer Engineering, Nanyang Technological University provide expertise for developing mult-agent modeling and simulation of microbiological phenomena such as HIV-1 Th1 and Th2 immune responses for the analysis of of cell motility, entry and tropism under viral infections.
<<

Start

<

Prev

1

Next

>

End

>>


Page 1 of 1