Former Partner: Virology Education, Utrecht, The Netherlands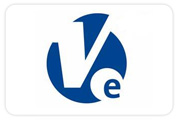 Virology Education is a medical education company that aims to provide international forums for interchange and education on current issues among those active in the field of clinical management of viral diseases. This is being realised through the combination of expert-level science with proffesional meeting organisation which results in international abstract-driven conferences, workshops, meetings, courses, trainings, expert rounds, educational websites and education materials.


Virology Education utilises its experience in international conference planning and its relationships with opinion-leading clinicians, research specilaists, community activists and drug development industry, to organise and execute high quality, state-of-the-art events en educational materials.