WP5: Population and epidemiological based interpretation system
Main objective: To develop expert rules for choosing therapeutic alternatives in the treatment of drug resistant HIV and provide clinicians with the urgently needed quantitative virological and immunological response.


WP5 will conduct an epidemiological study to show that the expert rules in ViroLab correctly predict virological and immunological response for all particular antiretroviral drugs and will validate that the expert rules perform better, or as good as the existing interpretation systems as shown in an epidemiological study.


Work package 5 will perform population-based studies of (virological and/or immunological) response to particular drugs, quantification of these response and prediction of potential dissimilarities of drug responses between HIV-1 subtypes. The ease and flexibility with which such experimentation can be performed within the Virtual Laboratory will demonstrate the value of the ViroLab approach.
New WP5 Leader


Erasmus MC, University Medical Centre Rotterdam, The Netherlands

Dr. C. Boucher, Dr. D. van de Vijver
Former WP5 Leader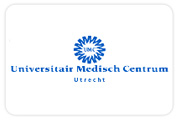 Universitair Medisch Centrum Utrecht, The Netherlands

Dr. Carles Boucher, Dr. David van de Vijver